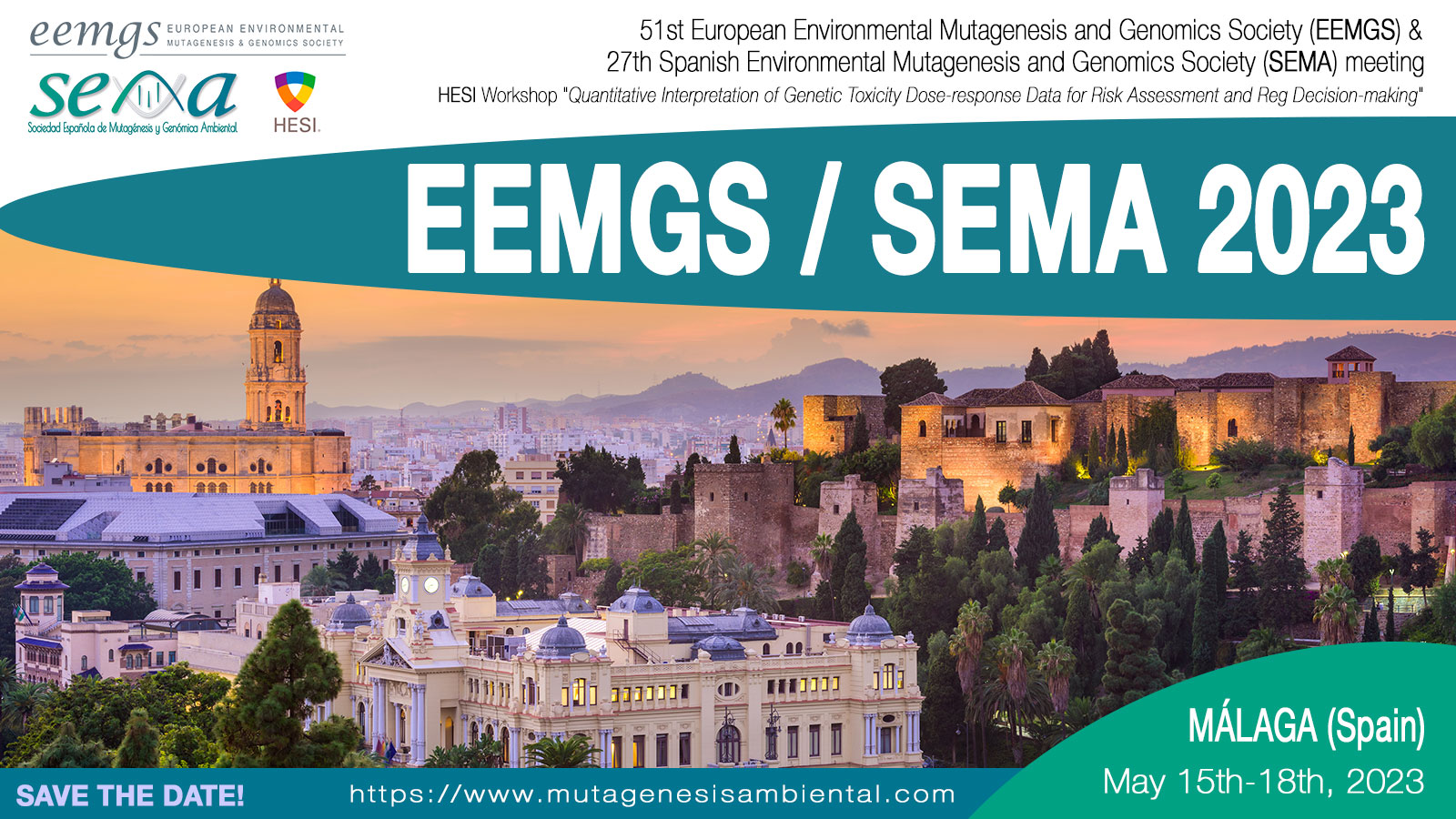 Dear participants of the EEMGS / SEMA 2023 congress,
The SEMA Executive Committee, as organisers, would like to thank you for your interest and coming to Málaga next week. Please find some brief indications regarding your communications below:
ORAL PRESENTATIONS
Each speaker should bring their presentation file on a USB stick. You can also send the presentation before the start of the meeting by email to eemgs.2023@mutagenesisambiental.com, although we strongly recommend that you get your USB flash drive with you anyway.
10 minutes before the start of their session, speakers will save their files on the corresponding computer (all files will be deleted at the end of each day).
Computers will have a Windows OS with Microsoft PowerPoint and PDF reader software.
POSTER PRESENTATIONS
Please remember that printed posters must be in DIN A0 format.
Each poster has been assigned an identifier (ID) that will indicate its position within the exhibition area. This ID will be available in the book of abstracts.
All posters will be placed at the start of the congress and remain in their position until the end, as they can be visited at any time.
The authors will be provided with double-sided adhesive tape for their placement on the panels.
To facilitate the scientific debate, the presenting author of each poster should be on site with their work in the corresponding poster session:

Poster Session 1 (Tuesday 16th) for all posters with an odd poster ID.
Poster Session 2 (Wednesday 17th) for all posters with an even poster ID.

By the end of the congress, the authors should have withdrawn their posters. Otherwise, they will be removed for recycling by the organisers.
Remember that the detailed programme for the congress is already available on our website: here.
And please note that all participants will have Wi-Fi access at the venue during the congress.
We look forward to seeing you all in Malaga!
Best regards,
Óscar Herrero
(on behalf of the Organising Committee)